In a nutshell
We make all our Virtual Reality games/experiences in-house. Our key components: multiplayer, walk-the-room, immersive.
Location
Based in the heart of Manhattan we are a short walk away from all major subway lines at 289 7th Ave, 10001.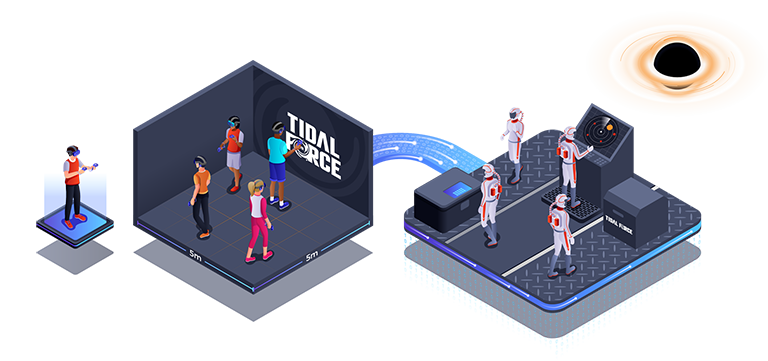 Up to 40 Minutes
Our games range from last one standing to 40 minutes of full immersive experience.
2 to 6 players
We design our experiences to be immersive and shared.
12+ yo
We recommend against younger children participating. For more information please refer to our FAQ down below.
$40 per person per hour
Pick 1, 2 or 3 hour long sessions depending on how immersed you want to feel.
Large groups
Contact us for groups of 7 people and more. We can accomodate up to 12 people at once under a different format.
Private and corporate events
Contact us with your needs. We have the ability to come to you, build custom experiences, include your branding and much more.
Contact Us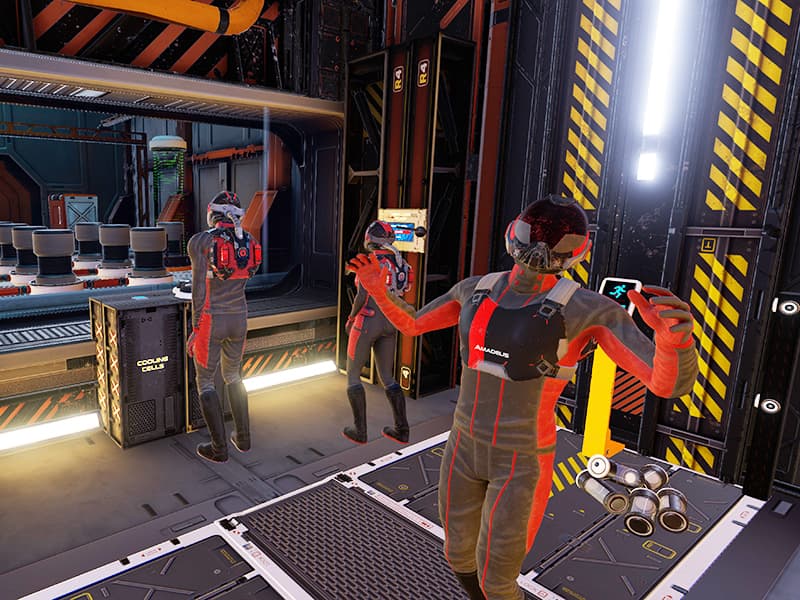 ESCAPE ROOM - CO-OP
Solve puzzles, unlock new rooms and save the crew.
SPACE DEFENCE - CO-OP
Shoot enemies, unlock weapons and defend against The Fleet.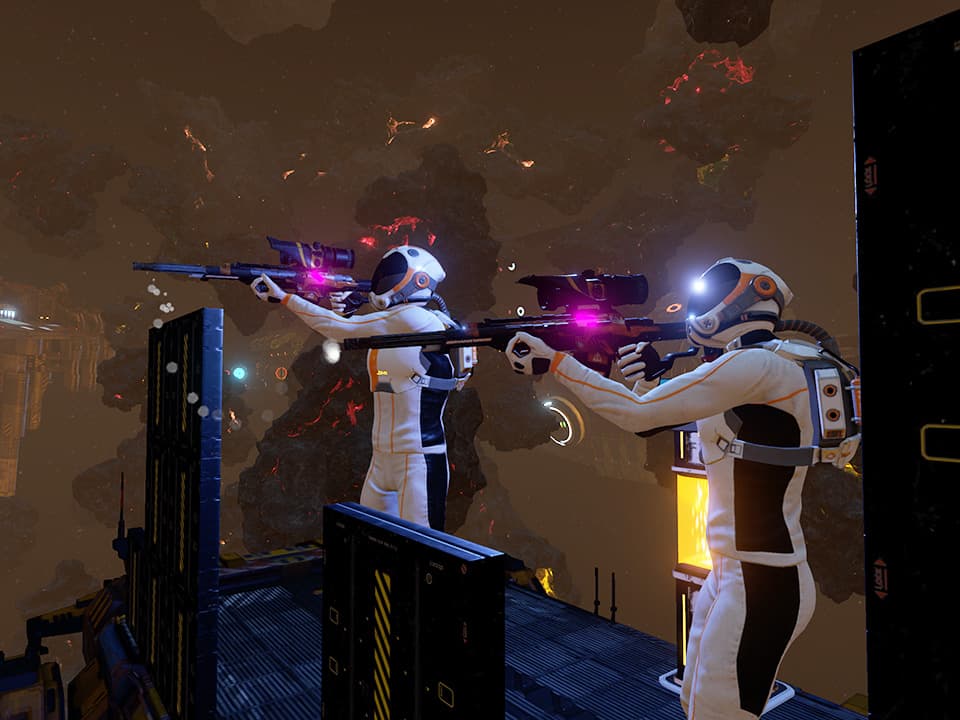 ASTEROID SKIRMISH - TEAM VERSUS
Two teams, only one winner.
ESCAPE
What is it?
An escape room is a puzzle game played in a group. Each solved puzzles gets you one step closer to victory and escape.
How to beat it?
Solve the puzzles to secure your escape before times runs out. The puzzles won't be your only challenge. Cooperation between teammates is a must if you expect to be victorious.
DEFEND
What is it?
A defense game has waves of enemies attacking a position your team is defending.
How to beat it?
Destroy all enemies, collect plasma and purchase better weapons to defeat the oppressor's fleet.
VERSUS
What is it?
A team versus shooter, each team is composed of 1 to 3 players, has a set number of lives and evolves on opposite platform through an asteroid field.
How to beat it?
Shoot the lives out of the opposing team to be crowned the winner.
Our Newsletter
We are always building new things.
Sign up to learn more and hear about our new experiences first hand!